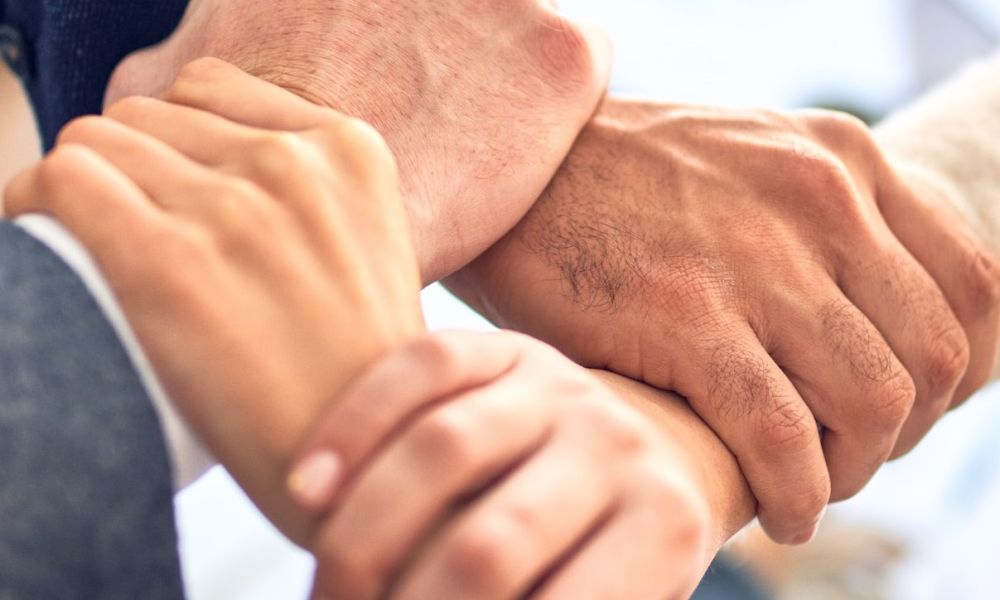 Anatomy of A Great Team
By Jim Fannin
Great teams have one thing in common. Every player shares the same vision of team destiny. This vision is indelible etched into the subconscious mind of each performer. The vision wakes them up in the morning and puts them to bed at night. They know why they go to practice and why they need to take care of themselves physically, mentally and technically. Each practice and game is one step closer to the vision turning into reality.
In 1997 I coached nine players on the Cleveland Indians. From spring training to the 7th game of the World Series I observed the common thread that connected each player.
In the clubhouse in all 162 regular season games you would hear no gossip. There was no envy or jealousy. I witnessed no racism, prejudice or malice. There were no rumors or assumption thinking. And I never heard one player second-guess management. In fact, I never heard anyone discuss the opposition. It was as if the competition did not exist.
What I did see and hear was 25 men preparing themselves physically, mentally and technically to the best of their ability each and every day.
There was a discipline of the '97 Indians that was born from the self-discipline of each man. In a way, every player was selfish in his own preparation. They came to work at different times, dressed in street clothes differently and spoke with different accents and from different heritages. Yet their shared vision molded this motley crew into one force and one winning unit. Everyone on the team knew his role and respected the role of the others.
The team was committed to winning. Through discipline they learned how to manufacture runs and how to stop runs from scoring. They collectively thought less than most teams. By eliminating all negatives they could now just focus on executing basics within very simple tactics and strategies.
You could feel the energy once the game commenced. It was the fusion of 25 players and several coaches locked mentally in the moment. Each player was only concerned about the execution of the fundamentals of the game. And the sum total was greater than all of the parts. It was synergy at work. It was the Zone. Energy of 25 men engaged in the moment. You could feel it. The crowd could feel it. And the opposition could feel it.
This Indians team had confidence. They not only believed in themselves individually but they had an expectation that the others on the team would get the hit or make the play. Each man was cheered and encouraged by his teammates. When adversity would rear its ugly head the collective force would not waiver. The players remained stoic in defeat and matter-of-fact when they won. And with each game you could feel their belief and expectancy of each other improve.
As in every great team there is a nucleus of players that are the glue that binds a team. The Indians were no different. From Matt Williams, Jack McDowell, Orel Hershiser, Jim Thome, Charles Nagy, Sandy Alomar, David Justice, Manny Ramirez and Omar Visquel you could count on them reaching a high daily standard. You just knew it. They were prepared before every game. They made adjustments at the plate and on the mound during the game. And they evaluated their performance each night and moved on by burying the past with only the lessons to be learned going forward into tomorrow.
The team was relaxed. They were free from worry in every situation. And they exuded passion and enjoyment with every passing day. Yes they were serious about their craft but they still laughed ever day. Twenty-five men could be seen playing a game they loved. You could feel the energy. And so could the competition.
There are many teams out of balance. The ones that are too disciplined become anal and rigid. They can choke under too much pressure. Some teams don't have the confidence. They lack the swagger that can overcome adversity. Some teams are too loose. This lack of discipline becomes their Achilles heel.
It is this daily balance of Self-discipline, Concentration, Optimism, Relaxation and Enjoyment that fuses individual players into the wrecking ball force of a great team. In 1997 the Cleveland Indians played baseball in the Zone. Their team formula can and will be replicated with the S.C.O.R.E.® Success System.
Yes. Teams can get in the Zone.
Be in the Zone!™
Jim Fannin is America's ZoneCoach®. He is a best selling author, platform speaker, peak performance and executive coach. His client list reads like a who's who list featuring celebrity actors, directors and entertainers, as well as 26 MLB All-Stars, 7 world's top 10 tennis players, scores of PGA stars, NBA All-Stars, NFL All-Pros and Olympic Gold Medalists. In addition, Jim has coached executives from 350 of the