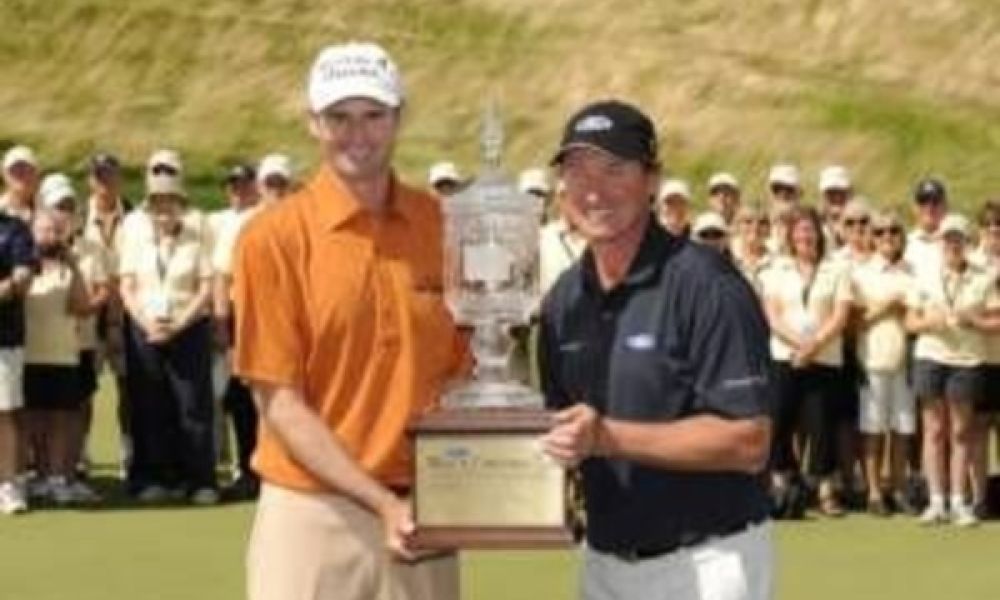 Be Fully Engaged
By: Jim Fannin
Roger Tambellini is a true champion. He is a great father. He loves his kids. He is aware of their moods and mannerisms. Roger Tambellini is a great husband. He has a loving, compassionate relationship with his wife. He is aware of her feelings and thoughts. Roger Tambellini is a great golfer. In fact, he is a professional on the Nationwide Tour. He is a champion with three wins to his credit. He is aware of the vast nuances of performing at a high level.
But is Roger Tambellini fully aware?
I met Roger in Mason, Ohio to watch him play in the Chiquita Classic. We sat at breakfast before the event and I told him to shut his eyes. With his eyes closed I asked him what color were the flowers on the table directly in front of him. His response, "I don't know. What flowers?" With eyes wide open he finally looked at the beautiful red flowers that were no more than 18 inches away.
Be aware. Be fully engaged in the moment.
Most of us spend our waking hours with 80% of our thoughts in either the past or the future. We're busy. We have a full plate of tasks to devour. We're pre-occupied with many things that don't matter. We allow external thoughts from others to infiltrate our minds. Chaos thinking is the order of the day for most.
Roger Tambellini met me again for breakfast before he teed off for the first round. As we sat and talked I asked him to shut his eyes. He said, "Oh no…I forgot to look at the flowers." So Roger what are their color? I asked. He replied, "I don't know." This particular day they were yellow.
Be aware. Be fully engaged in the moment.
When you fully lock in the moment with heightened awareness, there are many positives that arrive. First, it will be tougher to delve into the past. Of course the Zone mindset does not reside there. Second, going into the future will be greatly diminished. Only go there for tactics and strategies based on the circumstances and conditions of the moment. Lastly, by staying in the present you'll be nicer to yourself and your game. Champions do this well.
On the second day of the Chiquita Classic, I had to travel to another city. I would miss seeing Roger play. Here's what he texted just before he teed off. No words. Just…
Roger Tambellini birdied his first four holes after fully engaging in the moment before he played. With this present tense mindset in place, he went on to post a solid 66 for the day. Roger Tambellini is aware. He is fully engaged. He is in the moment with kids, wife, golf and life.
Be aware. Be fully engaged in the moment.