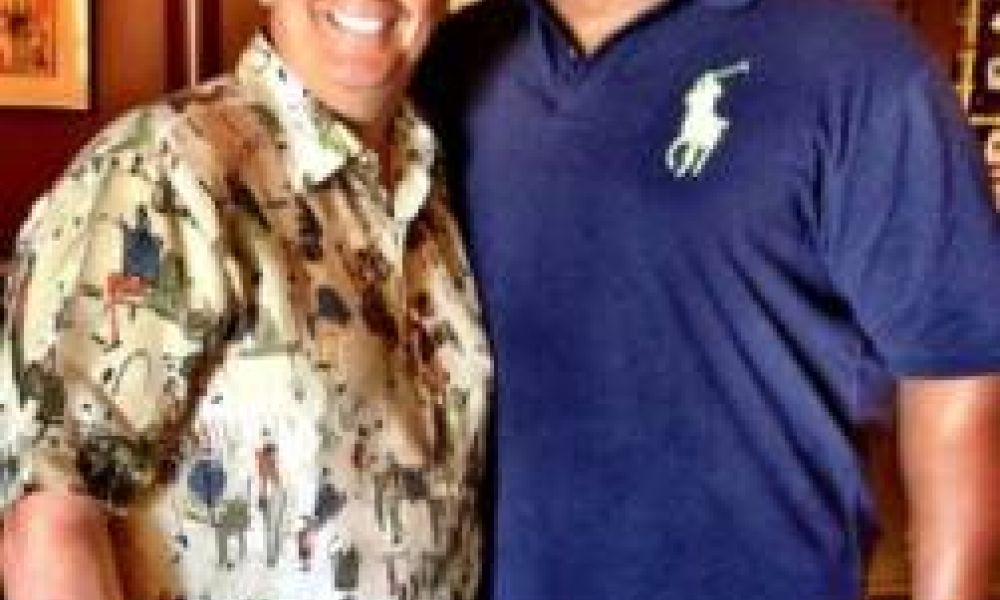 How To Reach the Hall Of Fame – Learn Frank Thomas' Secrets of Greatness
By Jim Fannin
Remember when you were in Little League? A Little Leaguer may even be in your house right now. You dream big when you're little. In fact, there's no reason to ever stop. You see yourself playing Major League Baseball. Maybe you even see yourself being inducted in the Hall of Fame. Or maybe you envision your son or daughter rounding the bases with the excited roar of a crowd.
Well…dreams that are possible can come true. In fact, there's a 40-year old formula for making Little Leaguer dreams a reality. Big Leaguers, too.
A few years ago former Chicago White Sox slugger Frank Thomas had his dream come true. Congratulations Big Hurt! I am so proud of your induction on the first ballot into Major League Baseball's Hall of Fame! You did it. We envisioned this moment over 20 years ago when you were introduced to my S.C.O.R.E.® Success System. It seems like yesterday.
When I first met Frank Thomas I was amazed at his size. He was 6'5″ and weighed approximately 250 pounds. His thighs appeared like giant oak trees. However, Frank was larger than life in how he carried himself within the Chicago White Sox locker room and on the ball field. He was a giant among men.
I was coaching White Sox catcher Ron Karkovice and a few other players when the trainer introduced Frank and I. After an hour chat, we had discussed opposing pitchers, his hitting approach, the Zone, and his life long goals. Yes…the Hall of Fame was always on the radar. He swiftly became a willing student in the mental side of the game. More importantly, Frank could instantly apply what he learned.
Early on Frank and I discussed that every game there would be people in the stands that had never seen a baseball game before. There would be people in the seats that had never seen Frank perform. And of course, there would be many people that came just to see him. Being at his best was what he would do for the new and old fans. No matter how he felt he would act as a Hall of Famer long before the moment of induction. He learned that greatness was reaching a high daily standard of performance every game until he retired. Consistency was one of his strengths.
I intently watched Frank reach his daily standard that culminated with a lifetime batting average of .301, while slugging 521 home runs and driving in 1704 runs. I saw every home run either on television or in person. I never missed a game. In addition, I was on call 24/7 to help Frank attract the Zone while he mastered the S.C.O.R.E.® Success System.
He was only 22 years old when we met and the fire in his belly to achieve greatness was already there. As his retirement he shifted his focus to selling Big Hurt Beer among his many business ventures, this burning desire to be the best of the best still burns bright. Some things never change. He's still hitting it out of the park.
Here's how Frank Thomas made it to the Hall. And here are the five keys to make your dreams come.
Self-discipline. Frank was extremely self-disciplined. He always had the commitment and willingness to be patient and selective in his hitting approach. He was the best-prepared hitter in the game. He always had strategies and tactics and could adjust during the game or even during an at bat in order to reach his goals. In 1994 his .487 on-base % reflected this plate discipline.
In 1997 I witnessed one of the game's greatest feats. Self-discipline made it happen. How could a 6'5″ 260 pound man win a batting title? I doubt any man this size will ever accomplish this again. His .347 batting average saw few infield hits. Most of his 184 hits were rifled bullets that pierced even the most gifted defenses. His patience, attention to detail and adherence to strict routines made it happen.
Concentration. Frank Thomas had great concentration. Nothing interfered with Frank's focus at the plate. Regardless of what was happening in his life, he had one mission each and every night at the ballpark. In fact, he said this purpose and intention tens of thousands of times during his 19-year career. "I hit solid." This was the singular mantra that Frank used before every plate appearance. He knew this was the essence of his craft. Hitting solid gave the defense less time to get him out. He hit through them and over them with committed mental and physical focus. And every pitcher feared him because of this single-minded approach. They could feel his presence. With this hungry focus they knew if they made a mistake, Frank would make them pay.
Optimism. Frank Thomas had optimism his entire career. Frank believed in Frank. Frank believed in his honed techniques. Frank believed in his ability to see a baseball clearly. Many nights he could slow the game down as his eyes doubled or even tripled their shutter speed, giving him this uncanny illusion. And he held himself accountable. This accountability was never negative. There was never any self-deprecation. His inner dialogue of thoughts was always positive when it came to the art form of hitting a baseball. His confidence in hitting any pitch and any pitcher in any situation was legendary. Frank expected to hit well every night. In fact, most nights he knew it.
Frank was and still is an avid, proactive visualization performer. We regularly practiced the S.C.O.R.E.® visualization techniques of task, situational, symbolic and aftermath imagery. He envisioned his successes before they happened. Frank learned to "see it as it will be" and "see it as if it's so." Every Little Leaguer can do this now.
Relaxation. Frank was a relaxed performer. In fact, Frank was calm and cool especially under pressure. His massive hit totals with runners in scoring position reflect that. This intangible was something we worked on a lot. He could relax in the most intense situations. He learned to lower his breathing to 6-8 breaths per minute as the pressure mounted. I can still see him unhinge his jaw and relax his shoulders and hands before every pitch. Swiftly a purposeful calm feeling would come over him and you could sense that something positive was going to happen. The pitchers could feel it as well. And night after night positive results occurred.
Enjoyment. Frank Thomas loved baseball. Frank thoroughly enjoyed his 19-year career. Even though he experienced many personal disappointments, his passion for playing the game never wavered. Frank loved to hit baseballs solid. And he loved a challenge as this was revealed in his MLB Comeback Player of the Year Award in 2000. His mantra was "Success is getting up one more time from defeat."
Frank seldom went into the past. If he had a poor at bat, he dismissed it swiftly. "Next" was our battle cry. It was this mindset that kept his enjoyment high. In his 10,075 plate appearances, he was the ultimate S.C.O.R.E.® Success System Zoniac™ that played the game with passion and enjoyment. Frank had a love affair with the game of baseball. He still does.
I am proud of Frank Thomas' accomplishments. I'm proud that he embraced the five intangibles of the S.C.O.R.E.® Success System and was consistent with its principles and tools for 19 years. But I'm more proud to have been his personal coach, mentor, guide and good friend. Yes, Frank had talent. Many athletes have this prerequisite to enter the big leagues. But Frank managed his physical gifts with daily routines and a steely resolve to be the best he could be.
Years ago Frank and I envisioned his Hall of Fame induction. Dreams with the right blueprint and compass do come true.
Congratulations Frank! You deserve this ultimate accolade. You are officially an inductee into Baseball's Hall of Fame. It was great to personally witness your induction festivities the weekend of July 26-27, 2014 in Cooperstown, N.Y. I' was the one with the giant grin from ear to ear.